What We Do
Interco offers more than Industrial Recycling services. We offer various professional services including Recycling, Processing, Repackaging, Aggregating, Trading and Consulting. What we do: we cater to industrial and dealer clients. Consequently, we are not open to the public.
Recycling
Interco provides recycling services to industrial accounts and government organizations throughout the continental United States. We also cater to companies throughout North, Central and South America. Interco specializes in the packaging and placement of refinery- and smelter-ready materials throughout the world. Interco leverages decades-long partnerships with end-consumers in the United States, Europe, South America, and Asia. As a result, Interco adds value and creates benefit while helping to minimize the world's carbon footprint.
Processing
First of all, the Interco facility is located just outside of St. Louis in Madison, Illinois. As a result, Interco processes a wide-range of metals and consumer electronics. This material is segregated, graded, and repackaged to best suit the needs of end-consumers – smelters, refineries, and ingot makers – worldwide. Interco specializes in processing complex raw materials, slags, skimmings, dross, powders, dusts and other industrial residues.
Repackaging
Interco repackages traditional grades of non-ferrous metals – copper, brass and bronze, aluminum, lead, zinc, nickel, tin, etc. – in to compressed bales, corrugated pallet boxes, bulk bins, or flexible intermediate bulk containers (FIBC) and bulk bags for transport to the end-consumer customers worldwide. Similarly, Interco bulk loads ocean freight containers with items such as electric motors, sealed units, automotive parts, and consumer products as well.
Aggregating
Interco aggregates various forms of metals, consumer products, and electronics from dealer suppliers in to like kind and commodities. Likewise, most noteworthy Interco processes the materials in the 150,000+ square foot recycling facility. We sort some material indoors and separate the rest in the remaining 20-acre campus. Every item must be received, separated, sorted, graded, cleaned (if need be), processed, and repackaged as specified by the Interco partner end-consumers. The importance of detail in aggregating cannot be overstated. That's what we do.
Trading
In addition, Interco takes physical delivery of materials for processing at the Interco Midwest recycling and distribution facility. In addition, Interco operates a commodity trading division on site there as well. First of all, the experienced Interco traders facilitate the export or delivery of materials directly to end-consumers around the globe. Although the trading of nonferrous metals represents just under ten percent of the operations at Interco, Interco maintains an international presence. Customers, traders, and suppliers alike benefit from strong national and international relationships cultivated since the company's inception in 1996.
Consulting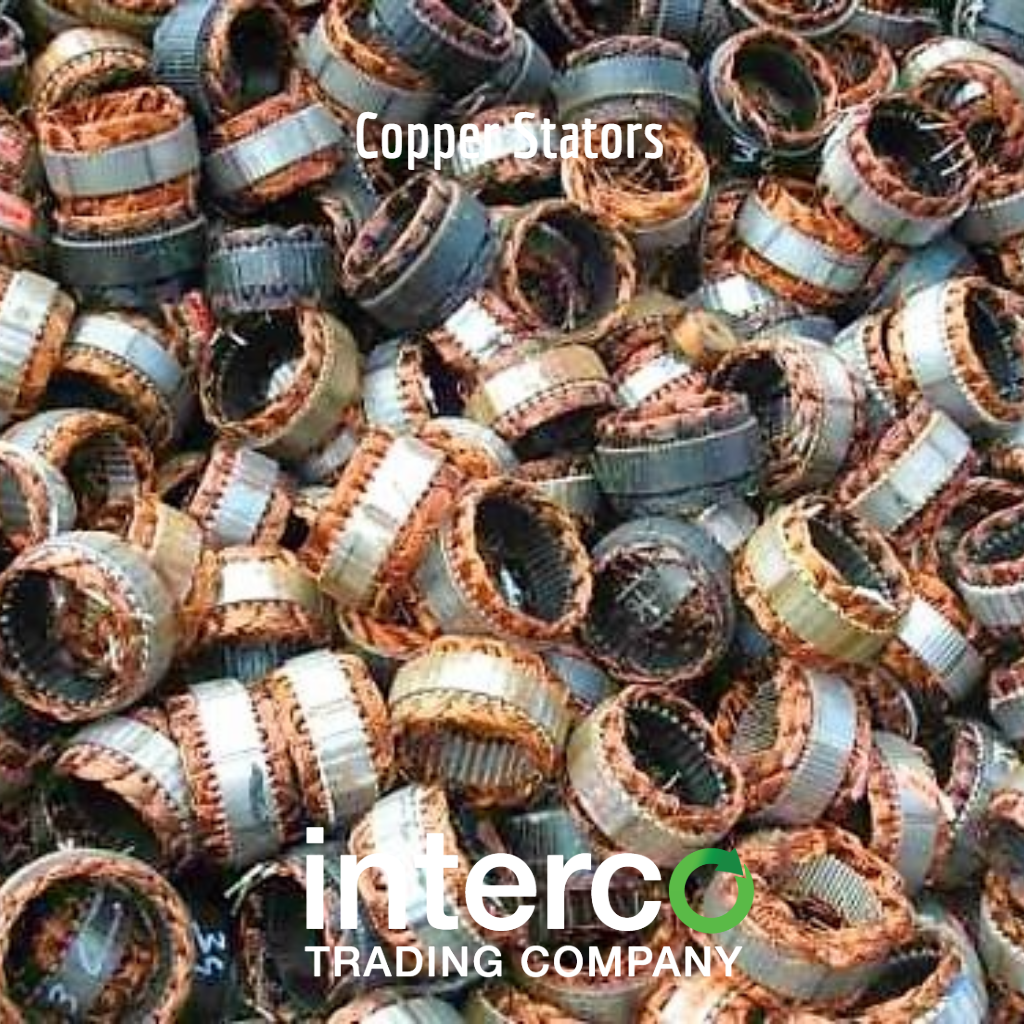 In addition, the Interco team also offers industrial recycling consulting and supply chain services. Most noteworthy, professionals from Interco visit distributors and industrial manufacturers to coordinate recycling efforts. The goal is to streamline the process to maximize efficiency and provide a turnkey solution. Interco coordinates the movement of recyclable material throughout the supply chain.