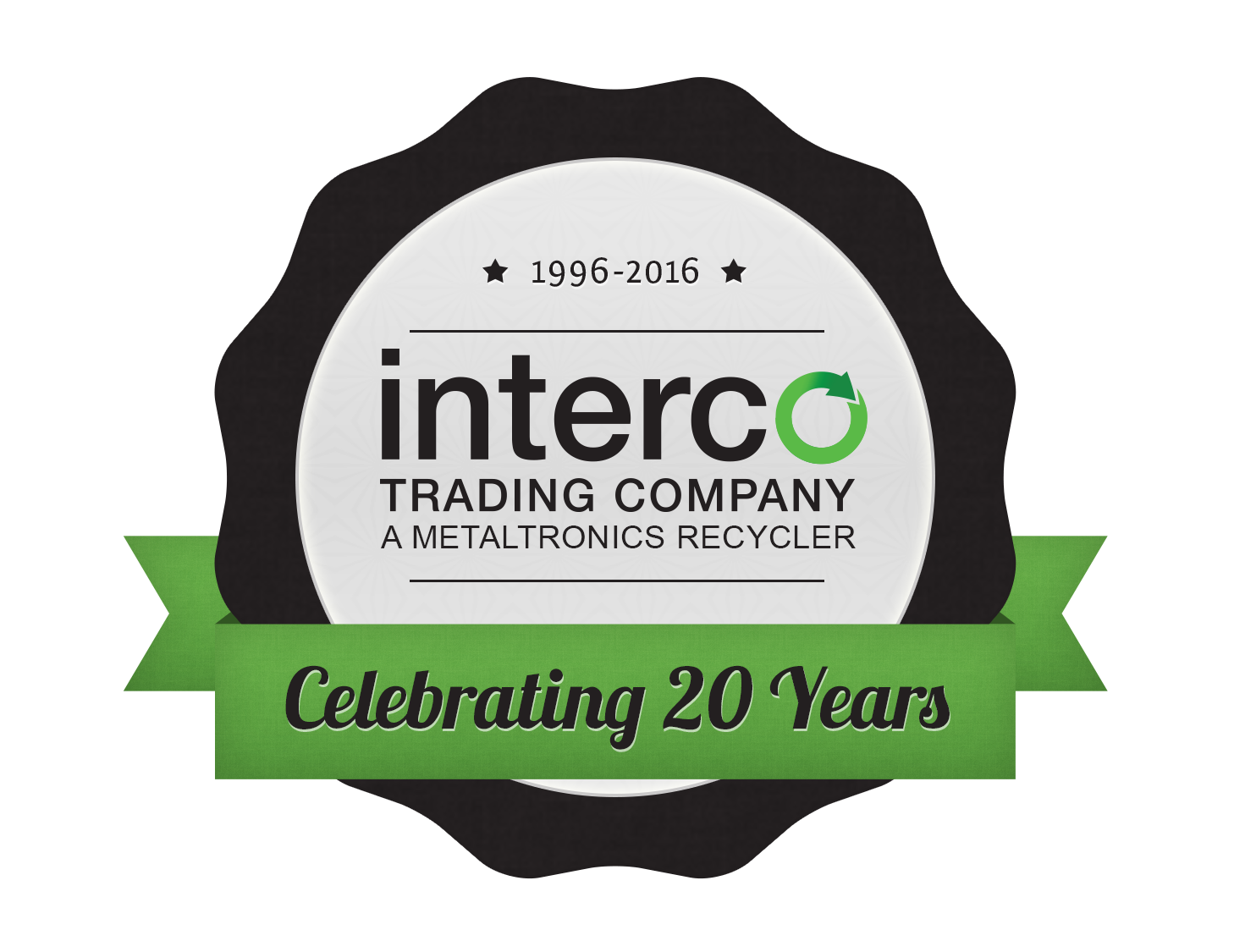 Interco Trading Company has four primary employment departments including trading, administration, logistics, and operations. Each department receives the training necessary to be successful. As our company grows, we need self-motivated people to continue our expansion. We are always looking for great employees. Interco offers competitive compensation as well as an extensive and comprehensive benefits packages. Please view open positions below.
Employment
An established full-service computer and electronics recycling and metals trading company, Interco has employment openings join the growing St Louis team. The company has been an industry leader with a focused track record of innovation and integrity in a terrific work environment since 1996. Candidates should submit resume in PDF or Word format as an attachment. Phone interviews scheduled with prospective candidates before in-person facility tour and interview will be scheduled.
The Story
Interco is a global recycling company headquartered on the Illinois-side of St. Louis in Madison. Interco provides metals, computers, and electronics recycling services to a broad array of industrial, dealer, and government organizations. The company specializes in the placement of smelter-ready materials throughout the world utilizing established partnerships with end consumers in the United States, Europe, Asia, and South Africa.
The Interco Trading Co. team — consisting of commercial, logistics, administrative, and operations departments — delivers innovative solutions, competitive pricing, and quality service throughout the supply chain. The company creates and executes efficient solutions for both suppliers and customers across all industries.
Interco Trading Company is a global metals and electronics recycling company providing worldwide services to the industrial, dealer, and government organizations.